Patient Reviews

Dr. Banerjee has helped my daughter get through a few breaks over the last few years. Unfortunately, she is a bit accident prone. He is always patient and kind and explains our options very clearly. Thank you Dr. Banerjee and his wonderful staff for all that you have done for my family!
If you need an Orthopedic surgeon, I recommend that you call Dr. Banerjee. I can't write enough about how great Dr. Banerjee had been to me and my parents. When I was a senior in college, I tore both of my patellar tendons in a basketball injury. Dr. Banerjee was able to fully prepare me for the surgery and followed up with me on numerous occasions to make sure my recovery went smoothly, which had been the case. I recovered much quicker than I expected as well. I am truly grateful for his work.

Ryan Nguyen

Dr. Banerjee is the best. When I broke my leg in 2013 he was there to help me thru my recovery. Without his help I might still not be walking today. I recovered and am back top work fulltime. Thanks

Joseph D Brophy

We were really lucky to have Dr Banergee as the emergency orthopedist for my aged mother. He did a wonderful job during surgery repairing her broken elbow. She has regained very good use of her arm with an easy, uncomplicated healing process and physical therapy. On follow up visits Dr Banergee was personable, easy to talk to and willing to listen to our concerns. He was kind and gentle with my Mom and always mindful of how frail she is.

Paul M

Took care of my son in his time of need. My son received excellent care and follow up and as a parent was always well informed of options and plan. Highly recommend and would personally see him again as my go to provider for my family.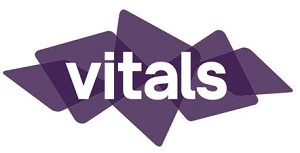 Dr.Banerjee is the coolest and down to earth Physician ever. Very professional and thourough. I would recommend him to anyone who needs an Orthpedic Doctor.
Excellent care for my injury
I received fantastic care from Dr. Banerjee and his team for a broken bone which required surgery – before, during and after the surgery. I have recovered extremely well and I know it is due to the skill and expertise of these medical professionals. I am grateful to have been referred to Dr. Banerjee.
Excellent Surgeon
I asked for a referral from a trusted surgical nurse and was given Dr. Banerjee's name. He is a committed and passionate professional. I was very satisfied with the outcome of my surgery.
Upper Arm Humerus Trauma
Dr Banerjee was amazing in helping me through difficult times. Extremely grateful for his knowledge and talent in his medical field.
Dr. B is great. i've broken several bones in my day and he's always been the one to help me out. i recently broke my distal radius and he didn't squeeze the heck out of it like every other doctor would have. he makes everything very easy and is very kind.
Dr. Banerjee has helped my daughter get through a few breaks over the last few years. Unfortunately, she is a bit accident prone. He is always patient and kind and explains our options very clearly. Thank you Dr. Banerjee and his wonderful staff for all that you have done for my family!
Thank you so much Doc Banerjee for seeing my grandma when she had a bad fall this year. Usually these falls are as bad but this time it was resulting in a fractured femur. doc B saw her ASAP and she is on her way to full recovery and mobility. THANK YOU DOCTOR B.
I have been treated by Dr. Banerjee on several instances over a several year period due to having a few hobbies that leave me with broken bones. He is the only person I trust and has proven exceptional over the years that I have been going to him. I know he is incredibly busy operating most days of the week on trauma so is well versed and has a ton of experience. Office staff is incredibly nice and helpful and I always had good communication and more importantly good results given the scenarios.
Dr. Banerjee and his team mean the world to me and my family. He fought for almost 2 years to save my leg after multiple surgeries never giving up on it. Always available to work with our schedule and gave us hope when no one else did. His professional skills and talents are above all we've ever heard of. Many times even other professionals stopped and asked who did your surgery, the external fixator was an advanced method and saved my leg. I will forever be grateful for his commitment to me and my health and well being. I highly recommend him and his team forever.
I could not thank him more for his excellent bedside manner. I have been to several doctors for my condition and they all provided the same treatment. Dr. Banerjee is the only one who listened to my symptoms and went above and beyond to figured what we needed to do to make it right. He realized that my injury was outside his realm of expertise and referred me to a physician that could treat me with the quickest recovery. I feel better today than I have in over 10yrs!! I will continue to refer anyone and everyone to him with any orthopedic injuries.
Great Doctor, with a great personality and very knowledgeable in his area of care. I trust him with care of me and my entire family! Thanks Doc for all your care!
Dr. Banerjee was the attending orthpaedic/trauma dr when my son was brought in to the trauma center in providence, RI. My son had been involved in a roll-over highway traffic accident and didn't have his seat belt on and was ejected from the car. The worst of his injuries were that he had total bilateral dislocation of his knees including arterial and nerve damage and the left one was torn open as a result of extreme, unnatural lower leg manipulation in the accident. The consequential follow up ended up to be a total of 13 major ortho surgeries to repair his legs. Considering that he went into surgery with almost no chance of keeping his legs, it is miraculous the way that Dr Banerjee and his team were able to repair his injuries. Dr. Banerjee's bedside manner was ALWAYS outstanding. He made sure that we (the family) could always get the answers to any of our questions even when he wasn't around. Frankly, we couldn't ever say enough good things about Rahul Banerjee and would go so far as to say that if you are considering Dr. Banerjee for your needs, look no further!
If you need an Orthopedic Surgeon, I recommend that you call Dr. Banerjee. He simply is the best. I'd like to share my story in case anyone ever needs to have an orthopedic surgery. I am a senior at UT Austin, and I had injuries on both my knees resulting from playing basketball with friends at school gym. One of the players ran at full speed hitting against my back; I used both my knees to hold back, and my knees buckled and I fell down hard. I had to have my friend drive me home to Dallas since I couldn't bend my knees. We called Dr. Banerjee; he examined my knees immediately. He then sent the referral to an Imaging Center to have an MRI on my two knees early the next day at 7 AM with the special request to the Radiologist for a Stat or immediate reading of the MRI. Upon getting the MRI result at 10 AM the same day, Dr. Banerjee called me and my parents to let us know that I had torn patellar tendons, and need to have surgery on both my knees. He scheduled the surgery at Medical City of Plano, and spent time with me and my parents to prepare us for the surgery: getting the crutches and the leg braces ahead of the surgery, and discussing the medications for pain after surgery. Dr. Banerjee was extremely meticulous and caring; he thought of all the things I would need before and after the surgery, including the block anesthesia to numb my legs for 12-24 hours to help ease the pain after surgery. He is an extremely caring and an amazing Doctor. With his skills and experiences, it's probably a routine procedure for Dr. Banerjee, but he knew that it's very important for me to know all about the surgery, the rehab, and what I need to do to get back on my feet as quickly as possible so I can finish my semester, graduate, and begin my working career in July. Dr. Banerjee continually followed up with me after the surgery, and told me to call him at any time for anything. He explained to my parents after the surgery that he needed to spend extra time to ensure that the tendons were securely attached to the knee caps, and he tested my knees during surgery by bending my knees 90 degrees. I can't write enough about how great Dr. Banerjee has been to me and my parents. I got to know Dr. Banerjee and learned about his training at prestigious medical institutions, lots of surgical experiences including the military, and his compassion and care for me. I don't write many reviews, but feel compelled to spend the time to write this review because Dr. Banerjee has been a blessing to me. I believe he is one of the best Orthopedic Surgeons. Thank you so much, Dr. Banerjee. Ryan Nguyen Flower Mound, Texas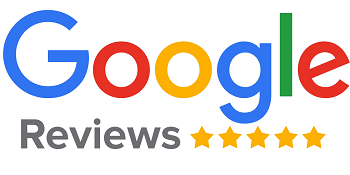 Dr. Banerjee is awesome. He is very patient and thorough. Very professional and made my experience a pleasant one.
I highly recommend Dr. Banerjee. When I broke my elbow and wrist and couldn't drive I was forced to call an ambulance. Without say so, I was brought to Medical City Plano and Dr. Banerjee was on duty that night. I was very fortunate he was! He repaired a complex multiple break in my elbow with expert care. Prior to op, he came in and explained everything to me, what was broke, showed me the x-rays and advised what he was going to do to repair the break. Within 3 months and a little physical therapy, my arm is in great working condition and the clean scars are healing nicely. I am grateful for his fine work!
Very happy with the results of my surgery. You have been a fantastic doctor. I have already told people about you And how pleased I am. Many many thanks.
I was in a major car accident in October 2009. My tibula/fibula was broken and shattered. I spent 1 month at parkland hospital. Dr. Banerjee fixed me where I was able to walk again. I am very grateful for your work. Thank you for allowing me to walk again and live a normal life.
As a physician myself, I attest that it is not everyday that you witness a surgeon who embodies affability, sensibility, technical superiority and produces outstanding outcomes. Dr. Rahul Banerjee is one such surgeon. After my mother-in-law suffered major orthopedic trauma while vacationing in France, we did a LOT of research and clearly identified Dr. Banerjee as an expert in orthopedic surgery. I had no question in mind that for best treatment and results it was in my mother in law's best interest to be flown back to the US and be cared for by Dr. Banerjee. Dr. Banerjee was kind enough to get her in a timely fashion, schedule the complex surgery, and get it done perfectly. While many others recommended knee replacement, Dr. Banerjee was willing to give repair a try. And it worked. My mother in law is now doing very well, walking and well recovered. We could not be more pleased.
I was involved in a near fatal car accident in which I had 7 major surgeries. I was lucky to have been taken to a hospital that housed a fantastic orthopedic surgeon as Dr. Banerjee. I had a pilon fracture of my right ankle. a super serious injury. I did not even know if I would walk right again. Prior to my accident I was a national ranked distance runner and so this was a devastating injury. Dr Banerjee did a fantastic job--I had 2 surgeries on the foot, and now I am walking with no limp and I am running!!!!. Dr Banerjee is a very talented surgeon who know what he is doing. He is an expert in his field and for him to do the job he did on my foot is really a miracle. I cannot recommend Dr Banerjee enough. He gets 10 stars in my book!!!! His staff is also sensational and everyone cares about all the patients. His work ethic is also off the charts and he went above and beyond to make sure before the surgery he addressed my questions, my fears and what I hoped to have happen. he then checked on me a lot after the surgery. A top notch man! I owe him my life.
Helped me and my son in our time of need. Have had multiple md's comment on how they are surprised at how well injuries healed. I believe this is due exclusively to Dr. Banerjee. He is very skilled and I highly recommend. We have had great follow up from staff and his team. No one wants a traumatic life event needing this type of surgeon, but you do want a physician who can give you the best chances at being fixed. I found that in Dr. Banerjee and he will be my go to Orthopaedic surgeon for the remainder of my life.
"Dr. Banerjee is an amazing surgeon. I have seen him work on countless patients & all of them have left our office pleased with his work. He is up front & honest about a patient's recovery time & offers the best solution possible for each & every person. Not only is he wonderful to our patients, but he treats us, his staff, with the utmost kindness & respect. Any person would be lucky to work for Dr. Banerjee & if you are ever in a tough spot & in need of an outstanding orthopedic surgeon, he is definitely the one to call."
I decided to be an idiot and run my motorcycle into a street sign at approximately 55mph. I broke my right kneecap, my left femor, two bones in my left arm, suffered some spinal fractures and a brain bleed. I was taken by helicopter to Medical City Plano where Dr. Banerjee worked on me for 12ish hours and now I'm half titanium man. Long story short, I can't put into words how grateful I am. This man not only saved my life but he also saved my quality of life. Dr. Banerjee did so well fixing me up that my scars are the only way to tell that I was ever in a motorcycle accident. If you prefer learning things the hard way like I do, then you're going to need a good Doctor! I absolutely 100% recommend Dr. Banerjee!
Dr Banerjee is very kind and helpful.Yesterday we came to plano medical city for information .He helped us .We are thankful to him.God bless him.